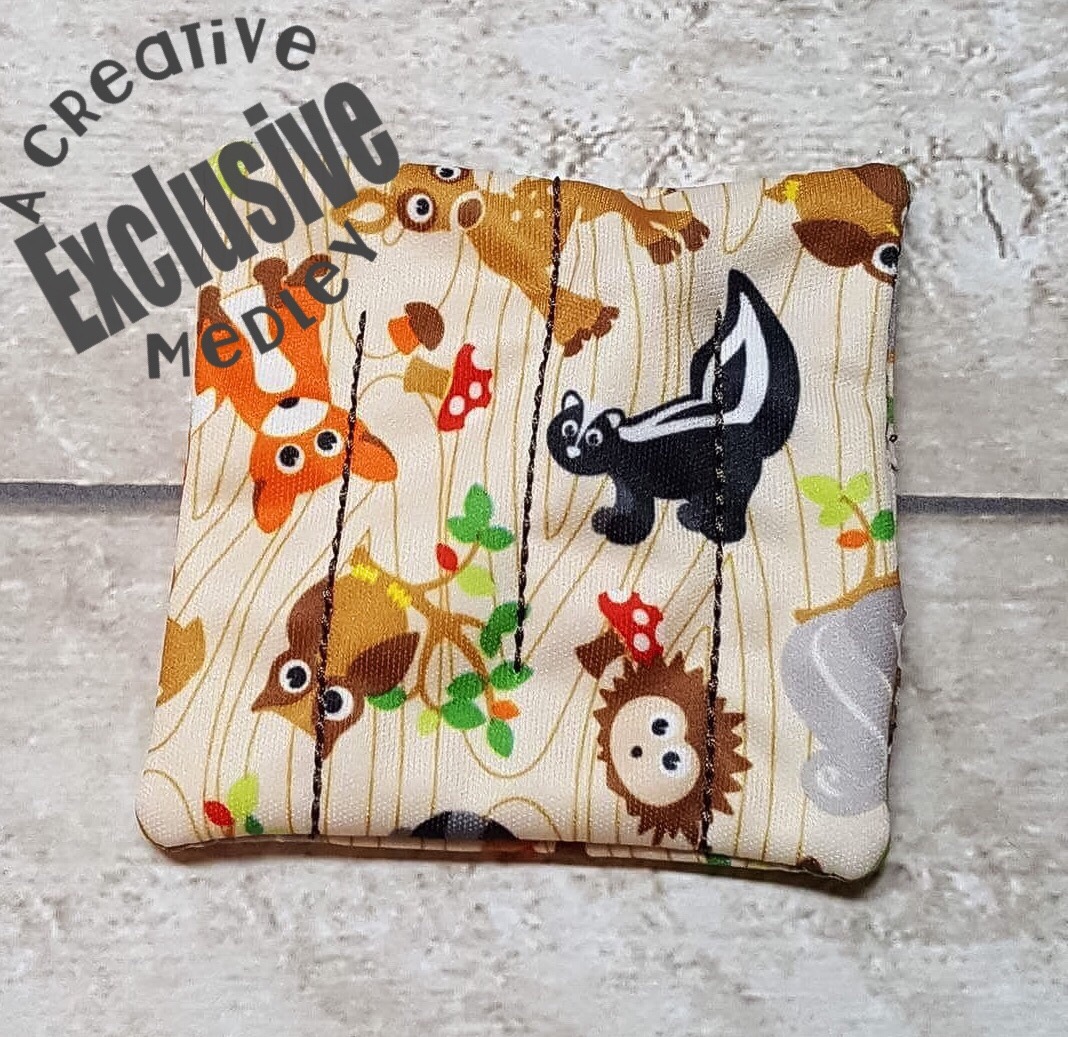 I have kids in my life who struggle with anxiety, so I am always on the lookout for calming tools. Somewhere I saw a picture of a fabric marble maze made on a sewing machine and I knew I had to figure out how to make it in the hoop, so I could make them as quickly and easily as possible.
This post contains affiliate links.
Lets back up for a second – what is a marble maze? It is simply a marble enclosed in a path between some pieces of fabric. You push on the marble through the fabric to move it through the maze. It sounds so simple, and it is! So why is it so mesmerizing? I'll be honest, I have no clue, but it is. Julie from Crafty Pink Flamingos was kind enough to let us share her video with you.
It took a little bit, but I figured out a way to make them on the embroidery machine using layers and a little bit of magic. Ok maybe not magic – just a little creativity. There is a hidden layer that keeps the marble in the path but still allows you to turn the design right side out after stitching it. It is literally 3 color stops on your embroidery machine and you don't even have to change your thread.
Finding marbles in my local stores has been hit or miss – sometimes they are everywhere: Target, Walmart, Hobby Lobby, the Dollar Store. Other times I can't find them anywhere! I don't bother looking anymore, I just grab THESE on Amazon and with Prime shipping they are at my door in 2 days.
I offered up one of the designs free for one week only in my Facebook Group on Giving Tuesday with the one condition that they find someone to give their first one to. I was amazed by the creativity they showed. They gave them to preschools, occupational therapists, rehabilitation facilities, senior communities, therapists and more.
There are files for every hoop size, so hop on over to the Marble Maze category and pick one up to try today.
If you don't have an embroidery machine but want one of these mazes, contact Julie at The Crafty Pink Flamingos and she'll take care of you!
Drop a comment below and let me know who you would give your first marble maze to!