It is time for the quarterly sale at A Creative Medley and to make it even better, we teamed up with several other digitizers to "share the love"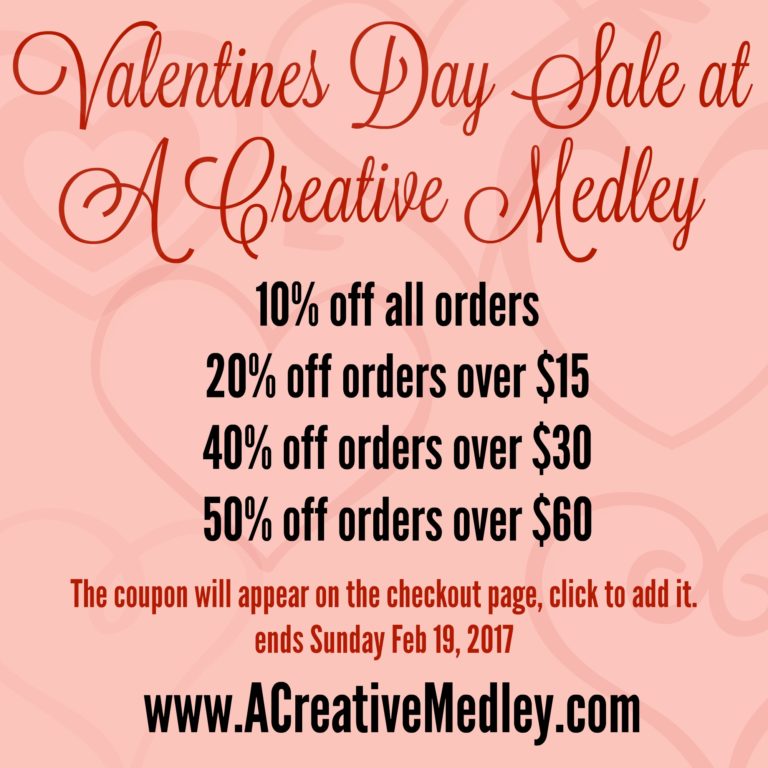 Fill up your cart and head to the checkout – the coupon will show up in your cart and all you have to do is click on it to add the coupon and claim your savings!
Head over to the designs at A Creative Medley and grab your goodies!
If you want to save even more, join our Facebook Group for the special add-on code just for group members. Then visit the rest of our digitizing friends who are participating in the Share the Love event.